About Us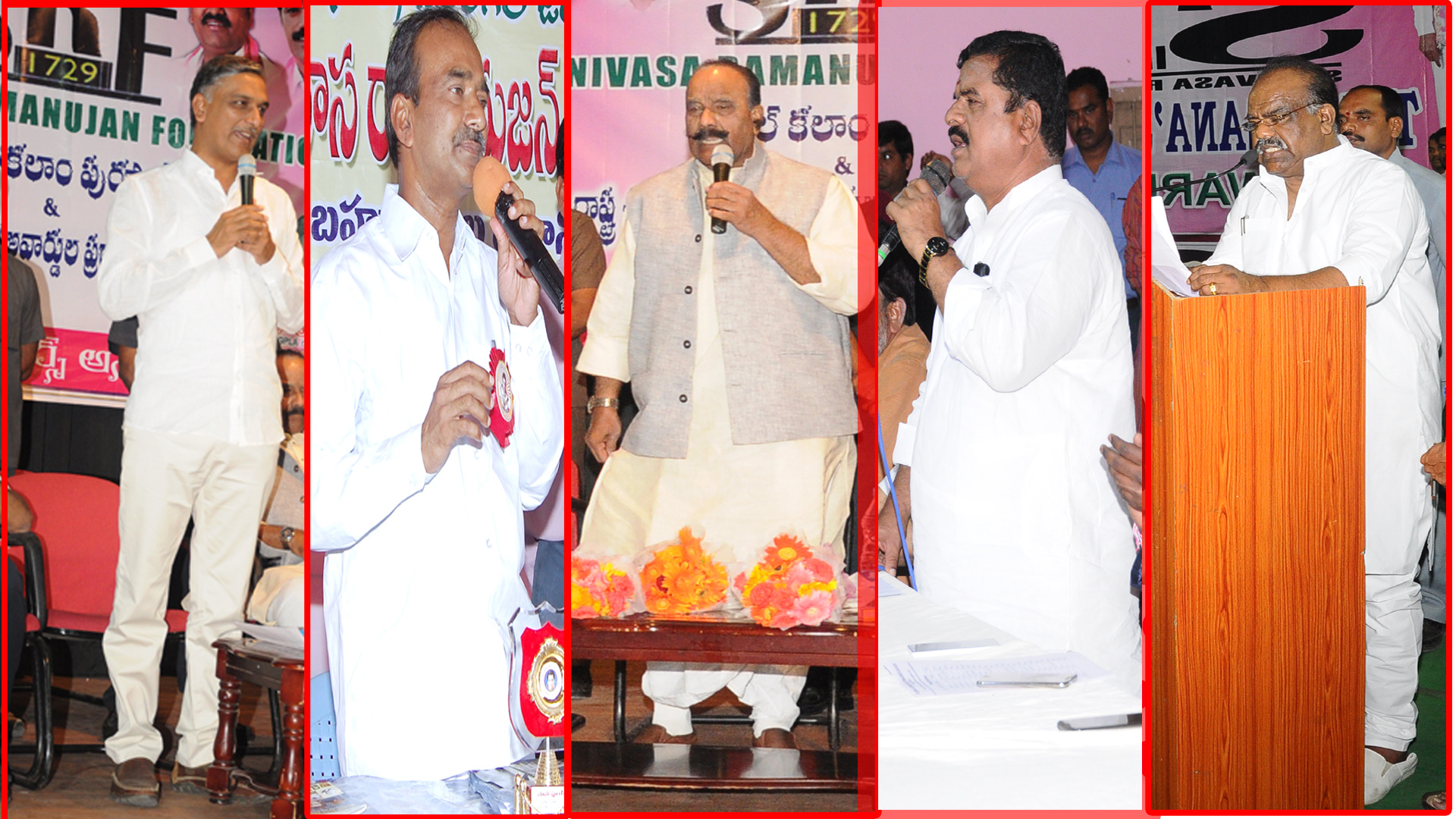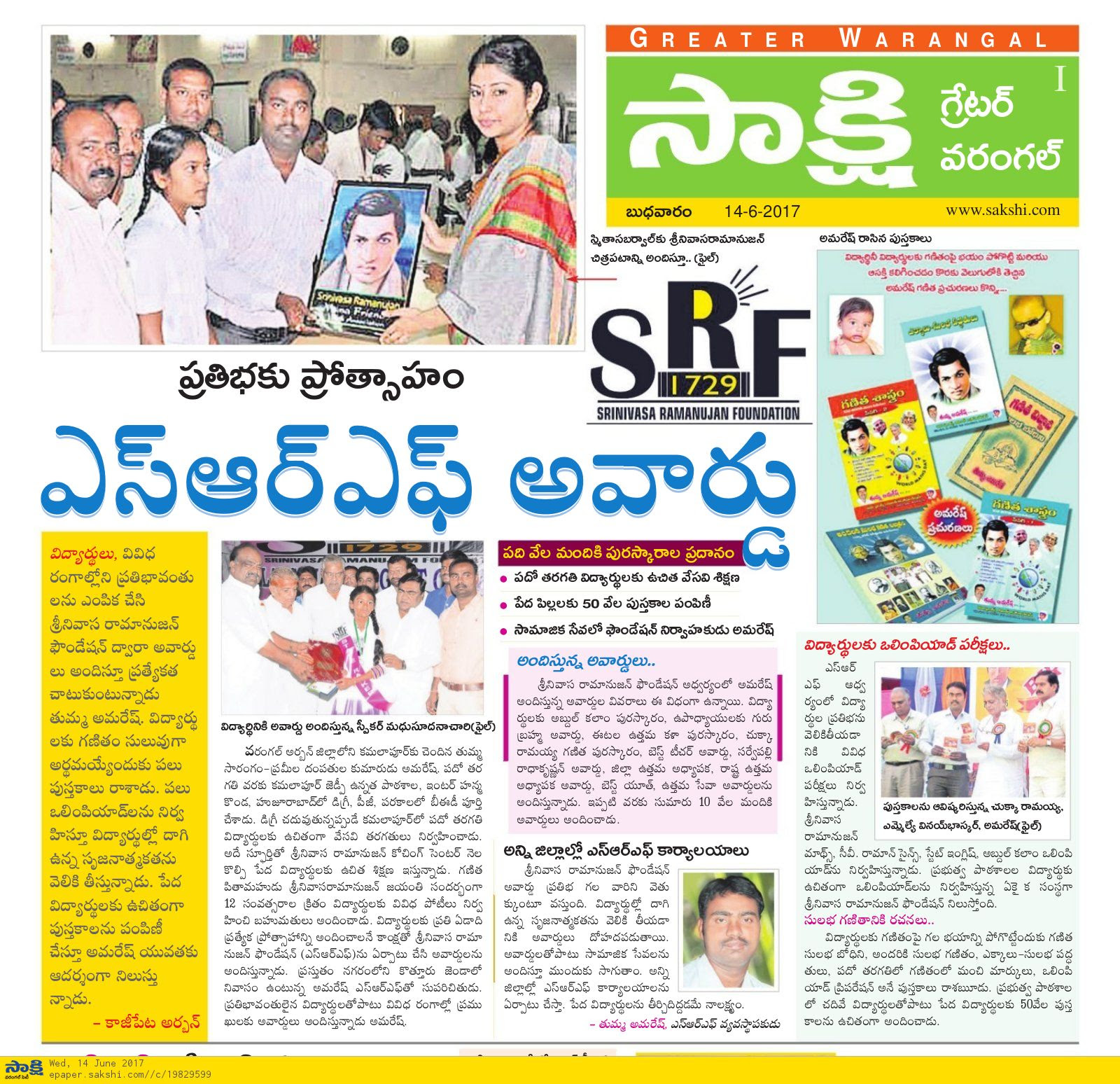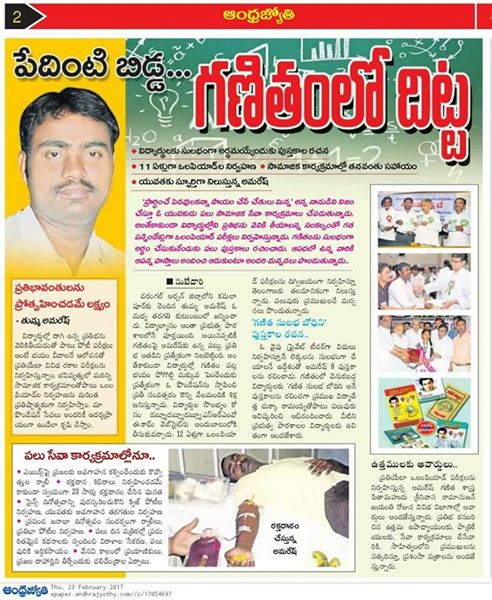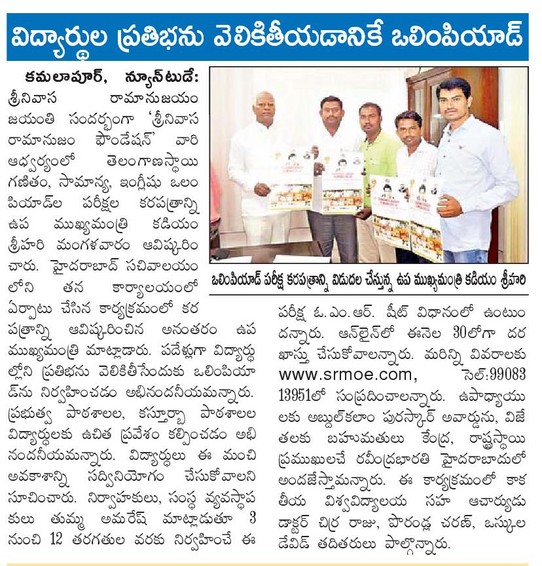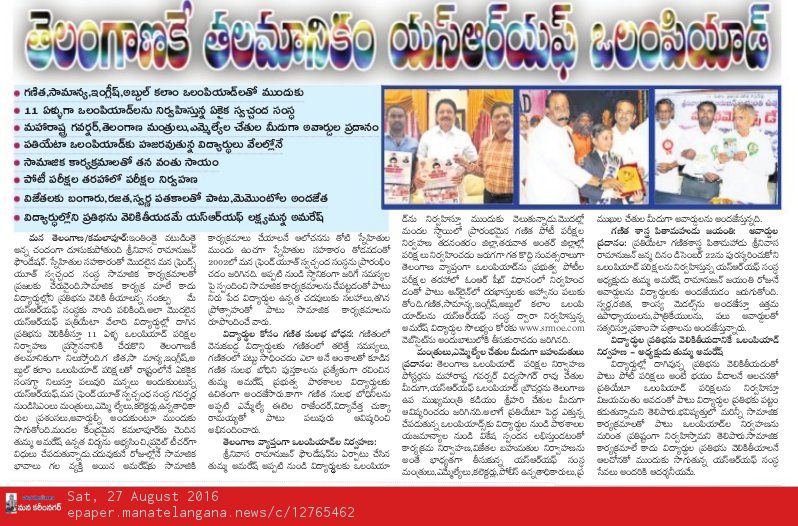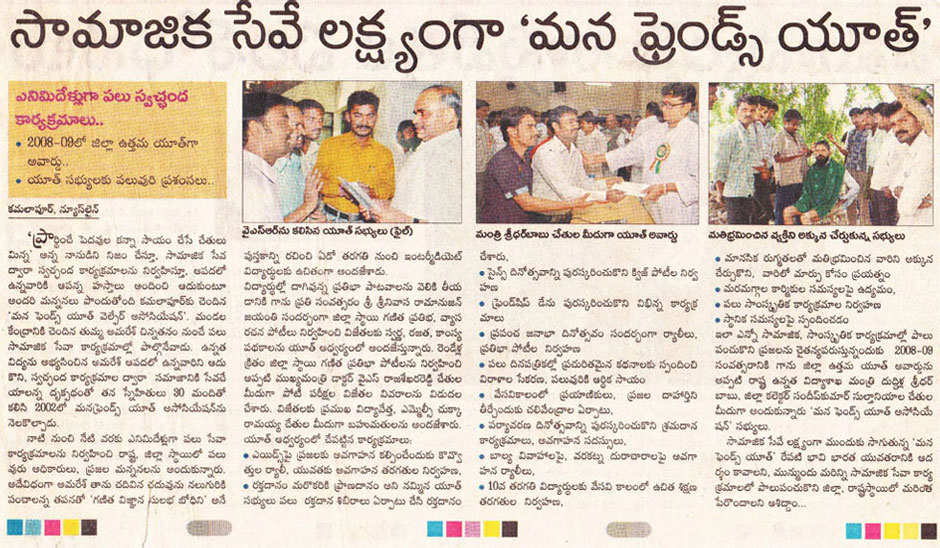 🌈 ABOUT SRF
Srinivasa Ramanujan Foundation (SRF) is carrying out many service programs for last 19 years.
It felicitates the poets, artists, writers, academicians who are working hard for the betterment of the society. It honors the doctors, the policemen , the film artists, the youth groups, the blood donors, University Professors to charitable organizers, University Vice Chancellor to Nit Director.
We work with the great ambition to honor the government and non-government employees with district ,state level awards.
Every year it honors those who have shown merit in various fields for last 19 years.
Srinivasa Ramanujan Foundation is the only organization conducting Olympiads across the state free of cost for government school students to bring out the hidden talent in students.
SRF
I am happy to inform that the organization has got a place in the Telugu Book of Record and Wonder Book of Records for its services.
* SRF This examination 6 olympiad exams in an endeavor to develop a greater competitive spirit, better assessment and exploration of potential among students
The following SRF olympiads are conducts:
SRF - Srinivasa Ramanujan Mathematics Olympiad (SRMO)
SRF - C.V. Raman Science Olympiad (CVRSO)
SRF —State English olympiad
SRF —ABDUL KALAM OLYMPIAD
NSRMO, SEO
This exam pattern is designed to develop comprehensive subject knowledge through traditional, multiple choice questions.
* Examination paper evaluated with optical mark recognition (OMR).
* SRF is one and only foprocedure is fully computerised.
The Scope of development of students for all classes and categories to enlighten and create awareness on competitive exams.
This examination 4 olympiad exams in an endeavor to develop a greater competitive spirit, better assessment and exploration of potential among students