About Us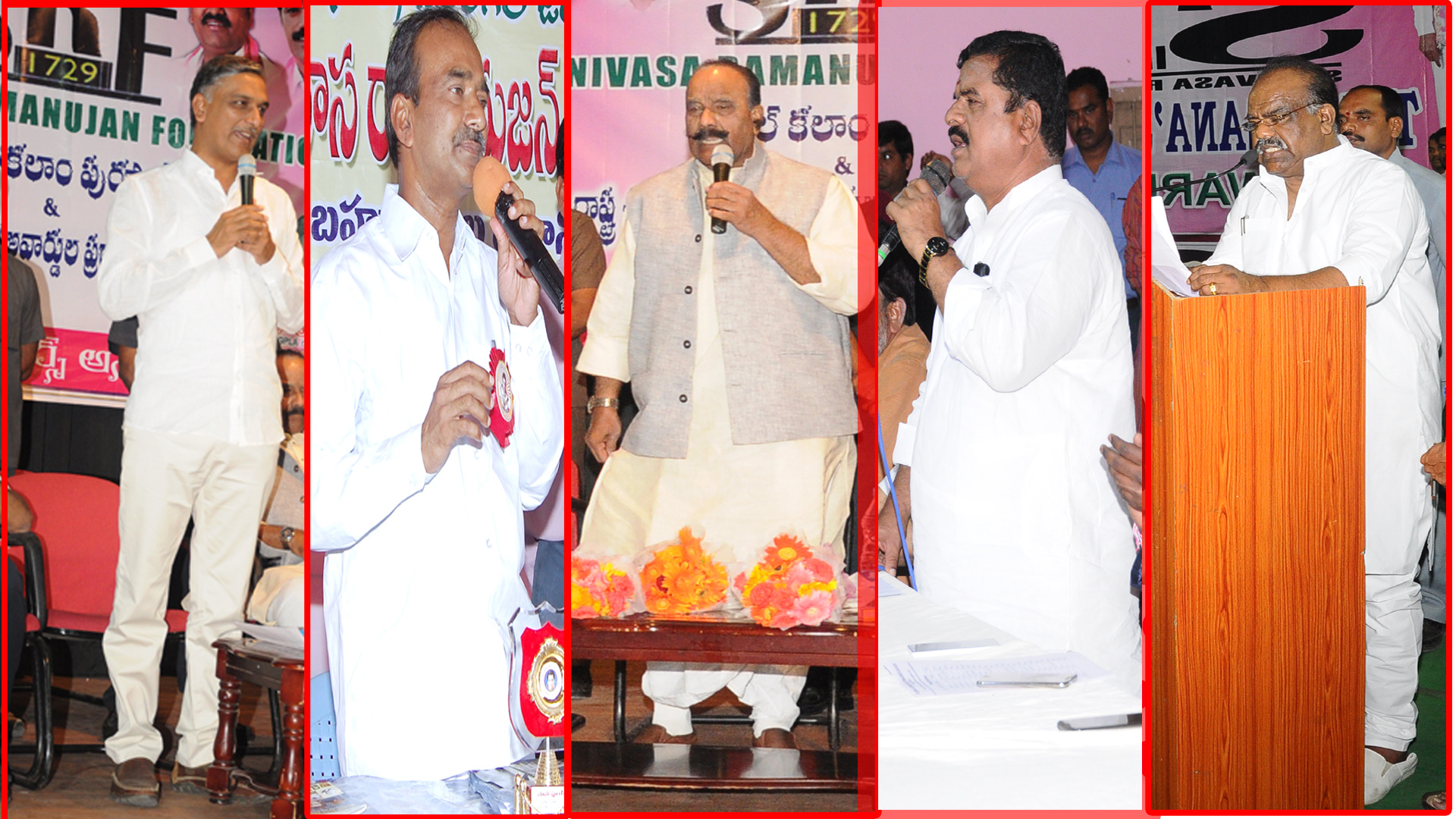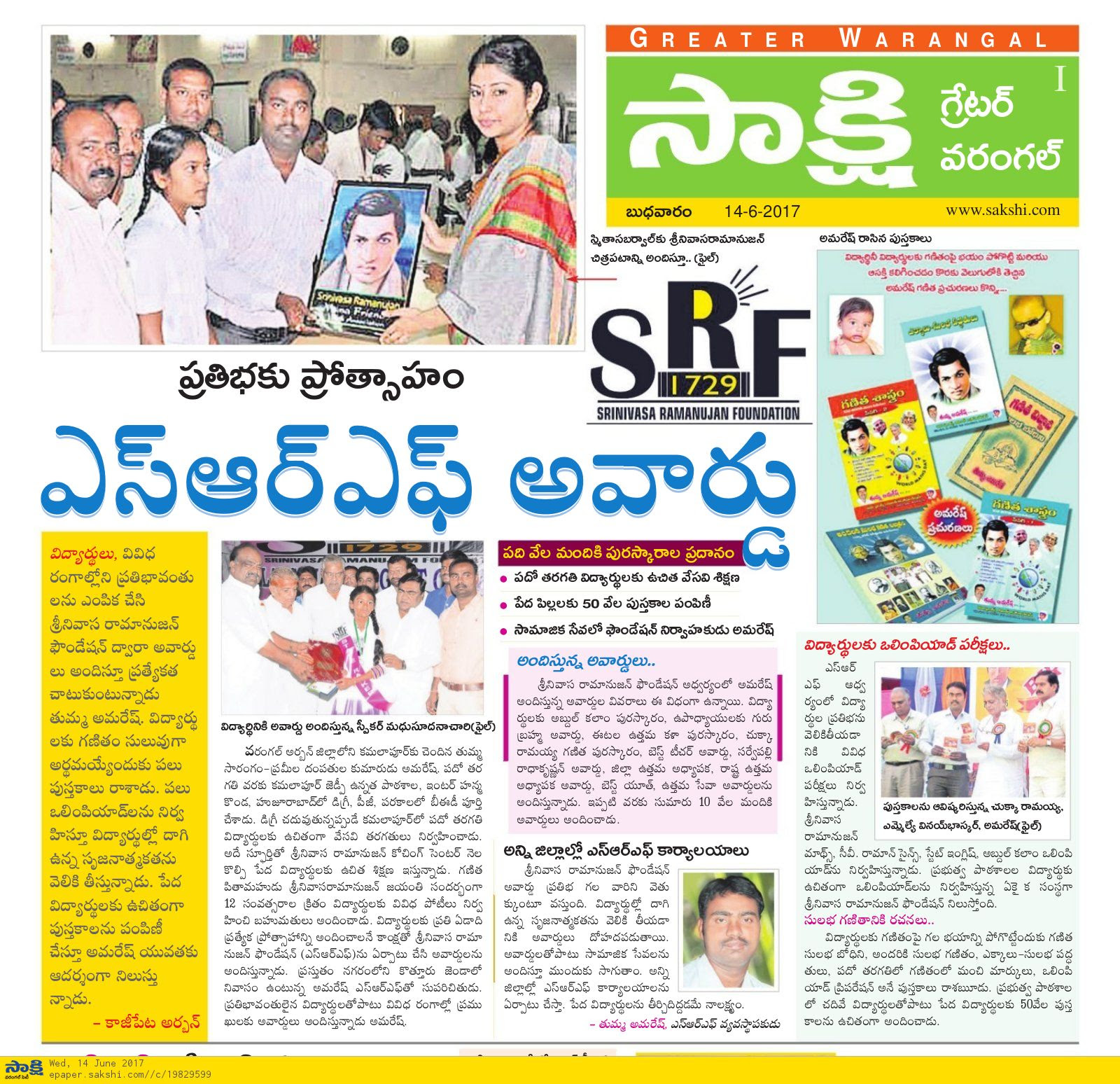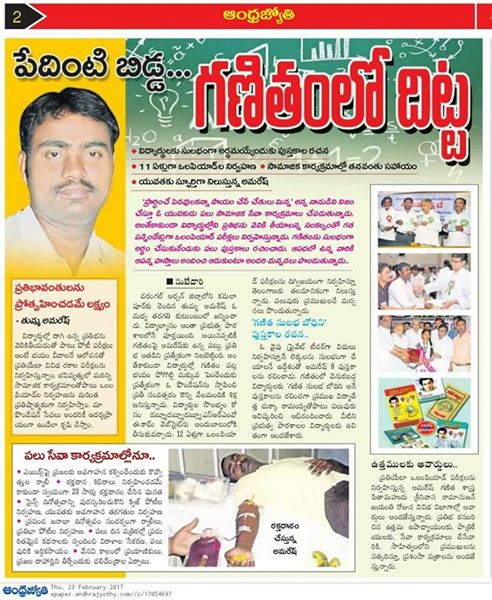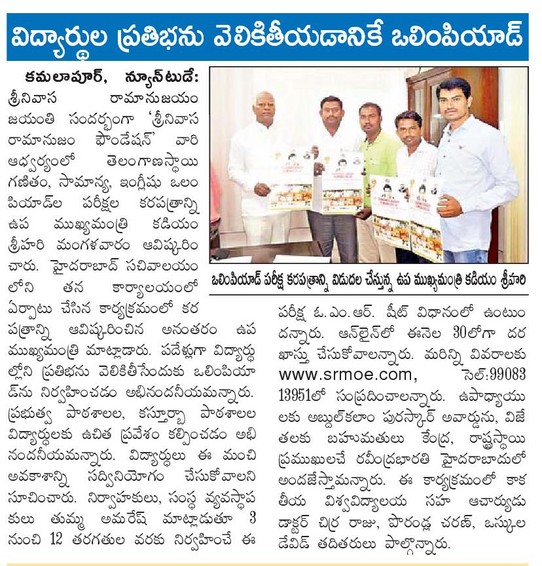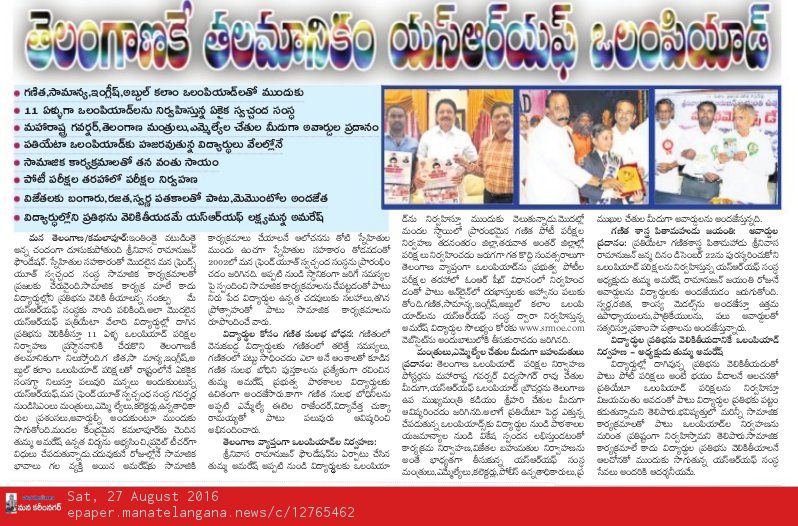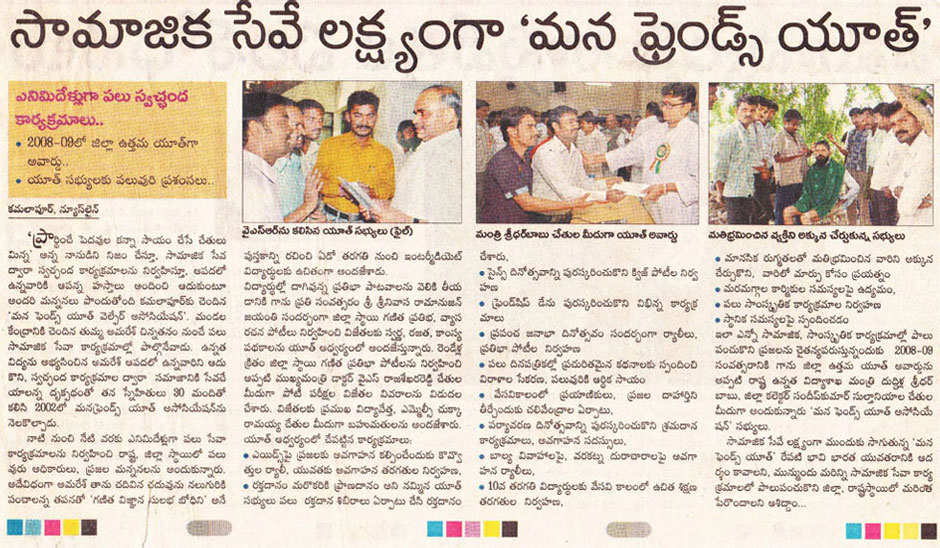 SRINIVASA RAMANUJAN FOUNDATION is well known organization with 18 years of experience in conducting Olympiad exams
"SRF" has done many social activities like conducting the classes to the students and people about "Awareness of AIDS" "Child Marriages", participation in blood donation and also celebrate the science day, Mathematics day, environmental day grandly, they help the poor in the way of economically and socially
* This examination 4 olympiad exams in an endeavor to develop a greater competitive spirit, better assessment and exploration of potential among students
The following olympiads are conducts:
SRF - Srinivasa Ramanujan Mathematics Olympiad (SRMO)
SRF - C.V. Raman Science Olympiad (CVRSO)
SRF —State English olympiad
SRF —ABDUL KALAM OLYMPIAD
This exam pattern is designed to develop comprehensive subject knowledge through traditional, multiple choice questions.
* Examination paper evaluated with optical mark recognition (OMR).
* SRF is one and only foprocedure is fully computerised.
The Scope of development of students for all classes and categories to enlighten and create awareness on competitive exams.
This examination 4 olympiad exams in an endeavor to develop a greater competitive spirit, better assessment and exploration of potential among students